Orange County Restaurants
Indulge in healthful, delectable dining at any of our Costa Mesa restaurants. We're committed to keeping guests nourished around the clock with enticing dining options on property and with our local partners.
Lobby Lounge
Admire the peaceful cascade of our outdoor waterfall as you await the arrival of your friends in the hotel's lobby. Enjoy a seasonally inspired meal or fresh salad before a show, or, upon your return, cap the night off with a sweet dessert and a glass of cognac.

Menu: Breakfast | Lunch | Dinner
Cuisine: Regional/Local
Atmosphere: Relaxing
Dress Code: Casual
Parking: Hotel Self or Valet Parking

Breakfast Hours: 7:00 AM - 10:30 AM
All Day Dining Hours: 11:00 AM - 11:30 PM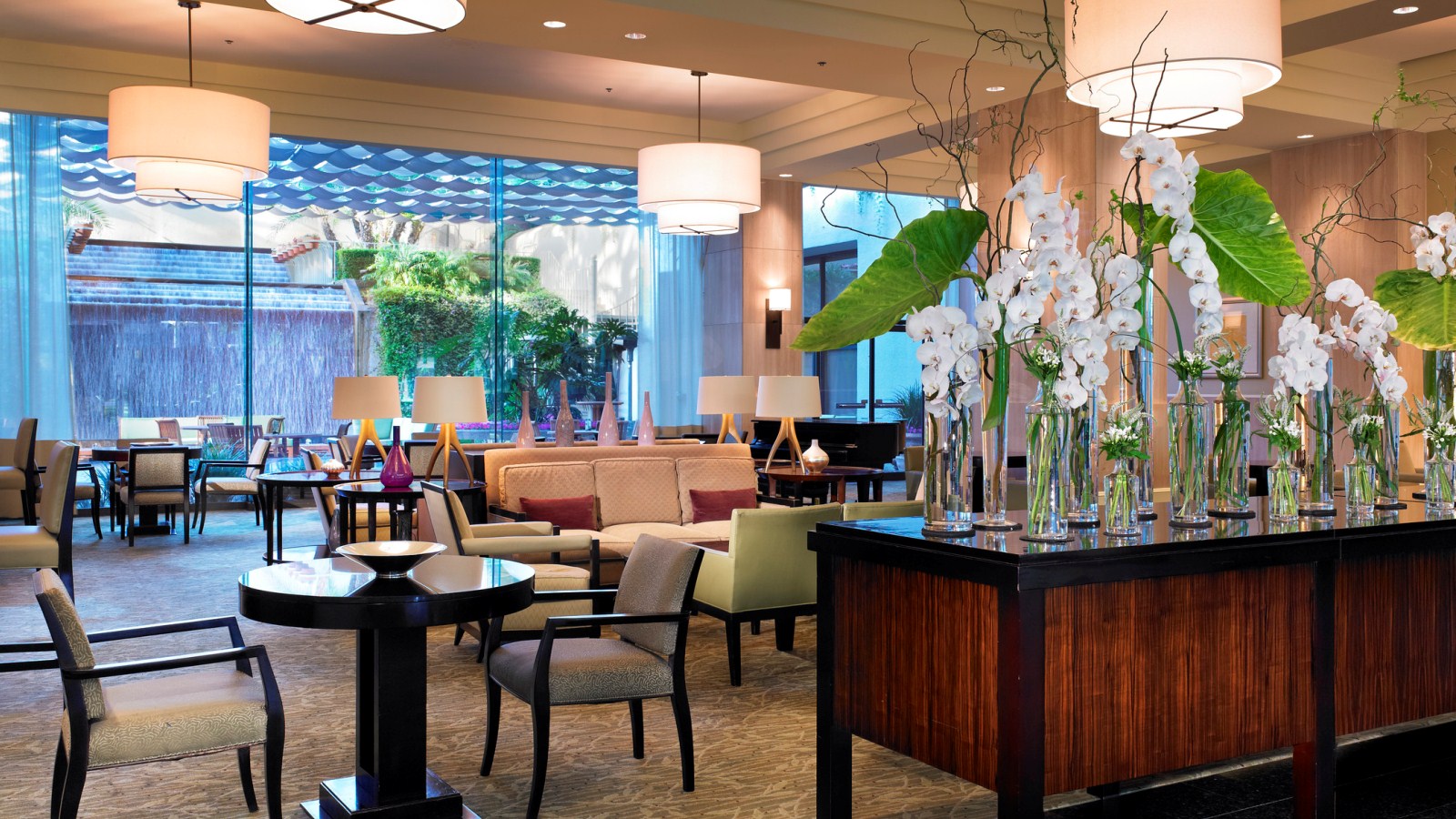 Grab-N-Go
Whether you're on your way to an important meeting, a day at a nearby theme park, or an afternoon of shopping, swing by Grab-n-Go for freshly brewed Starbucks® coffee, delicious baked goods, an array of sandwiches, wraps, and fresh fruit.

Cuisine: Light Fare
Parking: Hotel Self or Valet Parking
Daily Hours: 6:00 AM - 6:00 PM
In Room Dining
Tempt your palate and always eat well at Westin South Coast Plaza. From nourishing lunches to hearty dinners, our dining options highlight fresh, seasonal ingredients designed to keep you feeling your best. Our appetizing menu options include antioxidant-rich SuperFoodsRx™. Enjoy the ease of ordering a special amenity before you arrive from our online amenity order form.

Menu: In Room Dining Menu
Hours: Available 24 Hours a Day
Crafted at Westin
Elevate your experience at the Lobby Lounge by sampling one of our artisanal cocktails featured on the Crafted at Westin menu. Each drink on the Crafted at Westin menu is infused with an essence of revitalization. Our collection of signature cocktails focuses on expertly handcrafted, all natural libations made with fresh, local ingredients.

Menus: Breakfast | Lunch | Dinner

Cuisine: Regional/Local
Atmosphere: Relaxing
Dress Code: Casual
Parking: Hotel Self or Valet Parking
Breakfast Hours: 7:00 AM - 10:30 AM
All Day Dining Hours: 11:00 AM - 11:30 PM
The Westin Eat Well Menu For Kids
Since eating well isn't just for adults, Westin has teamed up with the experts at SuperChefs™ to offer the Westin Eat Well Menu for Kids. Comprised of doctors, dentists, chefs, dieticians and other experts, SuperChefs is dedicated to educating kids on the importance—and the fun—of eating smart. Each of our special menu offerings is as delicious as it is nutritious, making kids and parents happy.
SuperFoodsRx™
Fuel your body with delicious SuperFoodsRx™ dishes packed with nutrients and energy. Created together with doctors and nutritionists, our SuperFoodsRx menu cultivates "food synergy," the pairing of certain foods to increase their nutritional value, to give you the focused energy you need to meet the challenges of your day.

Learn More
Westin Fresh By The Juice
Fuel your day and enhance your wellness with Westin Fresh by The Juicery, an assortment of nourishing, healthy juices and smoothies. In keeping with our commitment to well-being, Westin offers a selection of wholesome juices and smoothies to fuel your day and enhance your wellness. Curated in partnership with the experts at The Juicery, each Westin Fresh blend packs a punch of revitalizing goodness.

Learn More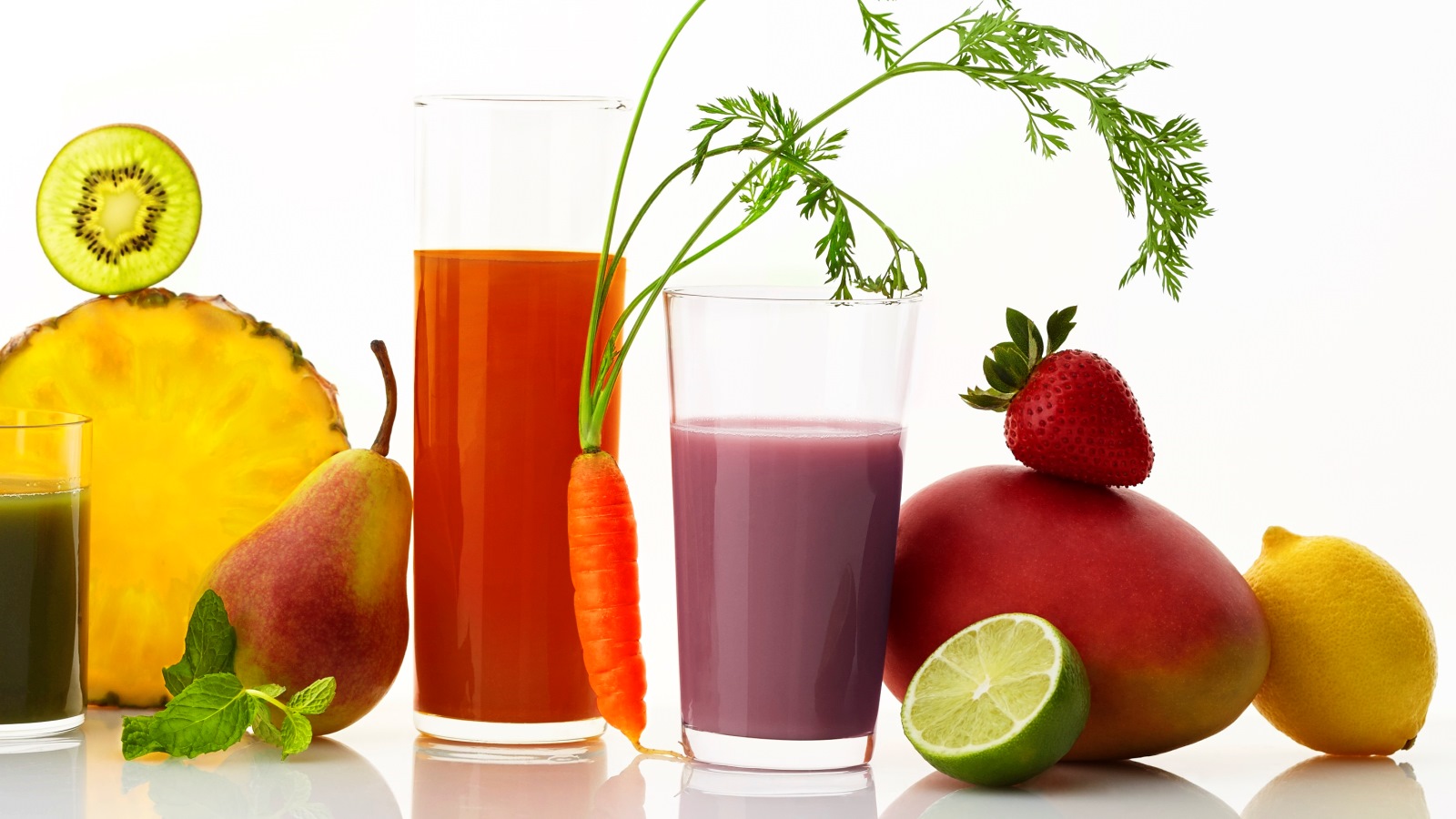 The Westin Sleep Well Menu
Whether you're adjusting to a new time zone or recovering from your travels, restful sleep is the key to rejuvenation. Eating the right foods can have a dramatic effect on the quality of your sleep, easing you into a night of sound sleep and ultimately boosting your well-being. Recommended by the experts at SuperFoodsRx™, the items on the Westin Sleep Well Menu are packed with amino acids, vitamins and minerals that promote rest and recovery. Eat smart and sleep well with our curated selection of sleep-enhancing superfoods, available for in-room dining.

Menu
Learn More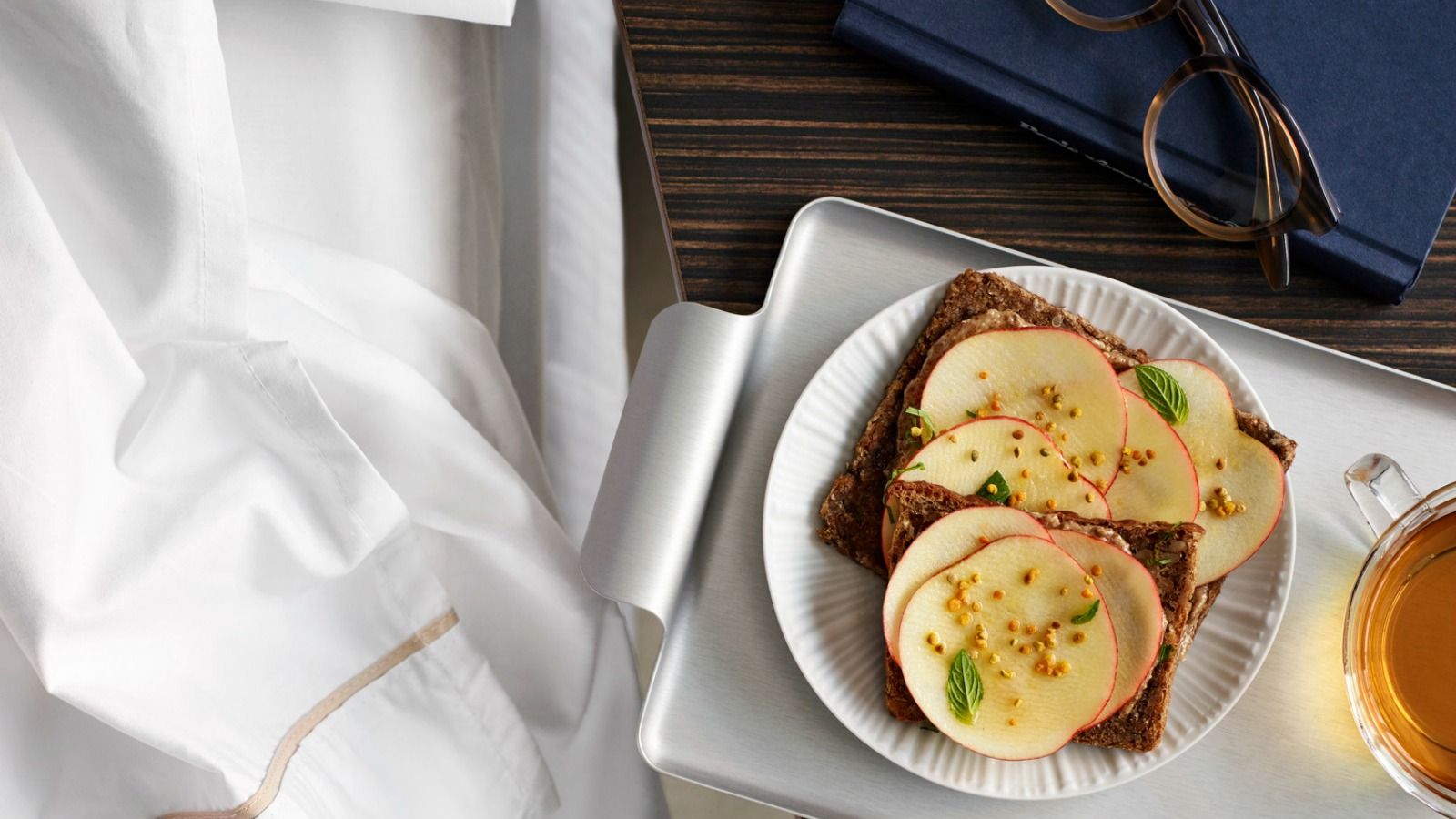 Local Restaurants
Enjoy an exceptional dining experience at one of these local restaurants, all within walking distance of our hotel.
What's Nearby
How To Get Here
Unable to find directions, please try again.